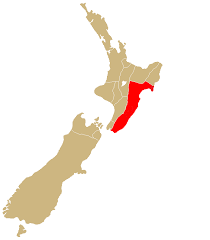 Tribe
Ngāti Kahungunu is the third largest tribal group in New Zealand. Although it is generally referred to as an iwi (tribe), like a number of other iwi it is perhaps more correct to consider Ngāti Kahungunu a grouping of tribes and hapū (sub tribes), all of whom are descendants of Kahungunu.
The three main tribal divisions are:
Ngāti Kahungunu ki Wairoa (traditional northern boundary the Wharerata Ranges south of Poverty Bay)
Ngāti Kahungunu ki Heretaunga (traditional eastern boundary Hawke Bay)
Ngāti Kahungunu ki Wairarapa (traditional southern boundary the Remutaka Ranges in southern Wairarapa).
The numerous rivers, lakes and harbours within the Ngāti Kahungunu region were important highways as well as sources of food.